Fall foliage at Bridal Veil Falls on Oct. 5, 2020. Utah's fall colors are starting to turn across the state. (Carter Williams, KSL.com)
SALT LAKE CITY — Earth returned to equinox Thursday evening in Utah, marking the beginning of the very colorful fall season.
The state's mountains and valleys are already starting to shift into shades of yellow, orange and red, and more trees and plants will turn in the coming weeks. It's a perfect time to venture into Utah's outdoors because of all the wonderful gems out there, from Tony Grove to Big Cottonwood Canyon, Fishlake National Forest, Brian Head, and beyond.
If you're new to the state, or just looking for a new place to view colors this season, we reached out to you, our readers, and asked for your favorite fall foliage spots that you would recommend. Here are eight places worth checking out this fall, as suggested by KSL.com readers (in alphabetical order):
Alpine Scenic Loop
Location: American Fork Canyon (Utah County)
What do you love about this place? "(The) views. (It's) easy to get to (and) just spectacular," says Jill J., of Pleasant Grove.
Note: The U.S. Forest Service requires a pass at the mouth of the canyon, which costs anywhere from $6 for a three-day pass to $45 for an annual pass.
Fairview Canyon
Location: Fairview Canyon Road (northeast of Fairview in Sanpete County)
What do you love about this place? "It's not crowded," says Justine H., of Murray.
Guardsman Pass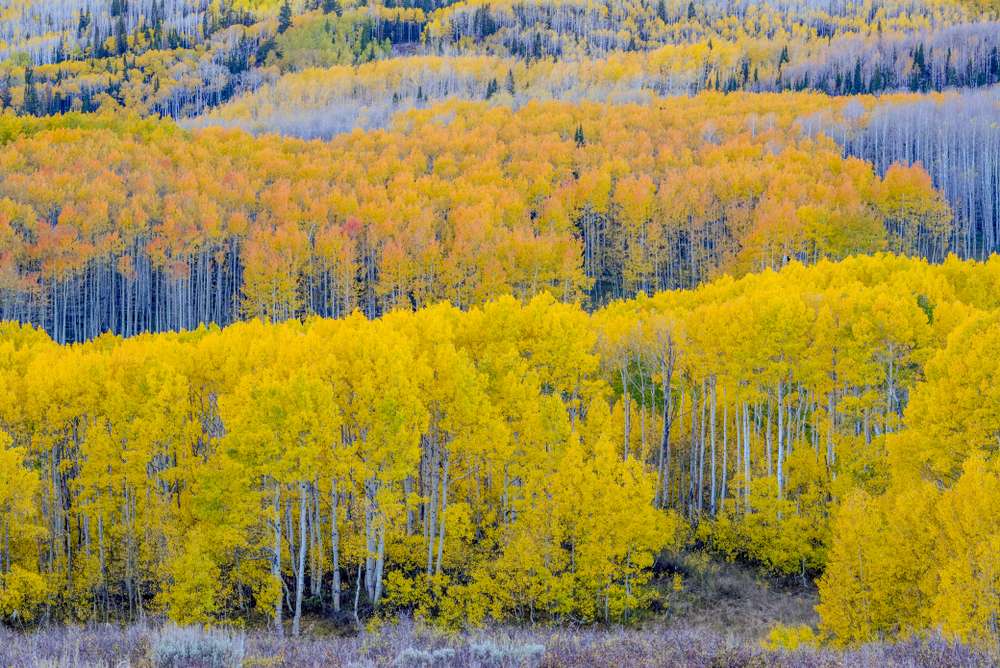 Location: Big Cottonwood Canyon/Midway and Park City (Salt Lake and Summit counties)
What do you love about this place? "(It has an) ease of access before (the Utah Department of Transportation) closes the road for the winter," says Eric C., of Provo.
"You can go on hard or simple hikes and the aspens are just incredible," adds Lauren P., of Salt Lake City.
Note: This route is seasonal and does close after the first large snow accumulation in the mountains.
Logan Canyon
Location: U.S. 89 east of Logan (Cache County)
What do you love about this place? "The colors — the contrast of trees and rock," says Melanie F., of Honeyville.
Millcreek Canyon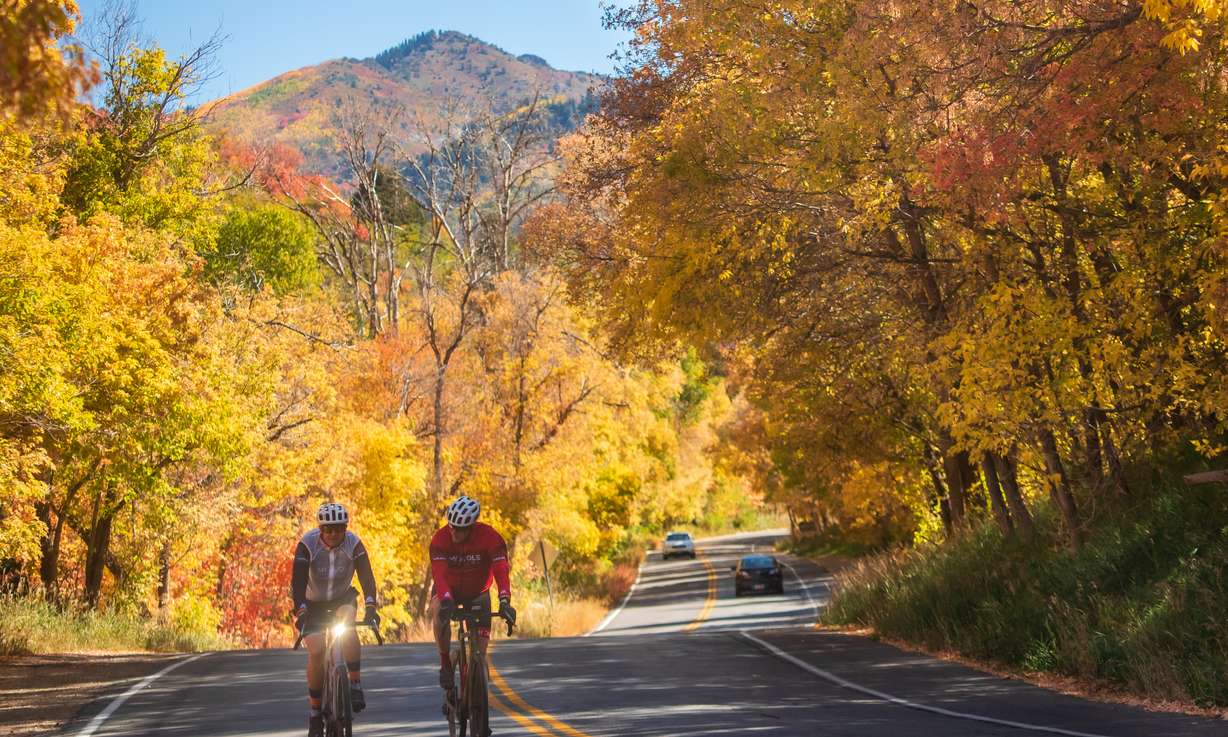 Location: Millcreek Canyon Road (Salt Lake County)
What do you love about this place? "The smells, (it's) dog friendly (and there are) happy people," says M.P., of Salt Lake City.
Note: There is a $5 daily entry fee for vehicles, which is paid when you leave the canyon, according to the U.S. Forest Service.
Ogden Canyon/Trappers Loop
Location(s): State Route 39 and Trappers Loop Road near Huntsville in Weber County or Mountain Green in Morgan County.
What do you love about this place? "(It's) easy, close and convenient but also beautiful," says Travis A., of Riverdale.
Sardine Canyon
Location: U.S. 89 between Brigham City and Logan (Box Elder and Cache counties)
What do you love about this place? "You only need to drive through the canyon to enjoy its beauty," says Marie M., of Grantsville.
Utah, in general
This may seem like a cop-out to close out this list; however, Susan Y., of Blanding, contends there are plenty of options worth exploring in Utah.
Her recommendations? Spanish Fork and American Fork canyons in Utah County, but also Doughnut Falls in Big Cottonwood Canyon and South Willow Canyon in Tooele County — or even just the Abajo or La Sal mountains in southeast Utah.
She points out there are many ways to enjoy these treasures, too.
"You can drive or walk. You can also travel or hike on whatever level of difficulty you want," she says. "You can do whatever you want in the time frame you have. You can choose having fun in Utah!"
Of course, wherever you decide to visit this fall, make sure to be respectful of the land and follow Leave No Trace principles.
×
Related stories
Most recent Outdoors & Rec stories
More stories you may be interested in