The East Coast is home to a wide range of tourist attractions and activities, including secluded island resorts and pristine beaches, as well as historic towns, family-friendly resorts, and romantic getaways.
Inns, all-inclusive resorts, and luxury hotels are all available to suit your needs, whether on a romantic getaway or a family vacation. The following is a list of East Coast vacation destinations, with a brief description of what they have to offer:
1. New Jersey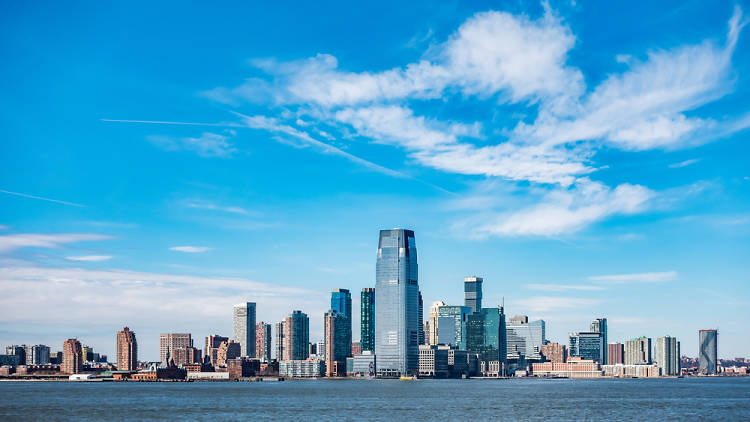 Despite being one of the smallest states in the United States, New Jersey has many top-notch tourist attractions. New Jersey – popularly known as "The Garden State" — is well worth visiting.
It has everything from national parks and places of remarkable natural beauty to fine museums and historical sites. Along the state's Atlantic Coast, any of the state's picturesque harbor towns or resorts. Even the entertainment hotspot of Atlantic City is a fantastic place to start your New Jersey experience.
It's also a good base from which to visit New York City's many attractions, thanks to efficient public transportation and a wide range of quality lodging alternatives.
New Jersey is known for its historical museums and beautiful scenery. Liberty State Park is located in Jersey City, and it is from here that ferries to Ellis Island depart. Visitors and guests can stay in excellent beach hotels with great architectural style in New Jersey's coastline region after a long day of visiting the state.
Princeton, one of New Jersey's best little towns, is known worldwide for its university and affiliated research organizations. For example, theprogramhistoricale for Advanced Study is where Albert Einstein completed his final work.
The school's 1,600-acre grounds, which were established in 1756, are fascinating to explore, and one of the finest ways to do so is to join the student-run tour programme. These excursions last an hour and are well worth the time.
Princeton Battlefield State Park is another well-known historic monument. The Battle of Princeton, which took place on this beautiful 200-acre site in 1777, ended in George Washington's triumph over the British in the American Revolutionary War.
2. Start with the White Mountains
Start your journey in New Hampshire's White Mountains region, which offers a wide range of thrilling outdoor activities. Exploring on horseback is an option if you're feeling particularly daring.
Take in the stunning mountain scenery as you travel through the hardwood forest and meadows. The Saco River tubing and moose safari tours are just a couple of the exciting options available.
3. Baltimore
While Baltimore is Maryland's largest city and sits right between Washington and Philadelphia, it doesn't have as many residents. This city, like every other, has a plethora of tourist attractions. For this reason, it is also known as the "city of neighborhoods" and has nine official regions.
There are more public monuments in this city than in the United States, so seeing them all will take you several days. Fort McHenry National Monument and Historic Shrine is a must-see when visiting.
4. Washington D.C
The many monuments and organisations of the nation's capital, including these top tourist attractions, are highly popular with American visitors. The Lincoln Memorial and the Smithsonian Museums are obvious must-sees. Still, the Founding Fathers also built a stunning capital city worth touring in its entirety, with several tributes to them dotted across the city.
D.C. has a world-class flare worth seeing, with over 180 foreign embassies and consulates and those famous cherry blossoms. Whether you're visiting D.C. with children or on business, there's much to see and do in the city—from securing tickets to tour the White House and maybe meeting the president to taking a one-day tour.
Remember to book your hotel in Washington, D.C., as rooms fill up quickly, especially during the peak tourist season.
5. Cape Hatters
Cape Hatteras National Seashore, which stretches approximately 70 miles along North Carolina's coast, has a rich history and nearly limitless outdoor recreation choices. The seaside offers an experience unlike any other, from Bodie Island to Ocracoke Island.
It was established in 1937 as the country's first national seashore, is home to numerous wildlife, and has hosted Native Americans, fishers, farmers, lighthouse keepers, and others over the centuries. It's where the infamous pirate Blackbeard met his tragic demise, and it's where you can gaze up at one of the East Coast's darkest night skies.
An all-day tour or numerous half-day trips from a Nags Head base are the ideal ways to explore the seashore. Allow plenty of time to go swimming, fishing, or simply meandering along the beach and see the newly relocated Cape Hatteras Lighthouse.
You can easily beach hop from one sparkling beach to the next by pulling into several beach-access parking lots, crossing a little boardwalk across sea oat dunes, and plopping yourself in the tawny sand or racing to the surf. Then sit down for lunch (maybe a crab-cake sandwich and a bowl of Hatteras-style clam chowder) and get to know the people on this stretch of sand.
6. The Atlantic City
Atlantic City, a popular tourist resort, offers an amazing EastCoast weekend full of entertaining activities. At the Steel Pier, one of Atlantic City's most popular attractions, take advantage of the city's spectacular beaches and shoreline, including an amusement park with over 25 themed rides.
At the Atlantic City Boardwalk, which dates back to the 1870s, take a stroll along the seaside, feast on delectable delights, or go out for a bar crawl.
On Atlantic City Cruises, you may observe the city's gorgeous skyline while being surrounded by Bottlenose dolphins, or participate in adrenaline-pumping water sports at Gardner's Basin with Atlantic City Parasail. Better better, visit the Atlantic City Aquarium and get up close and personal with over 100 different aquatic animals, as well as witness and participate in sea shows and daily feedings.
7. Florida – The Sunshine State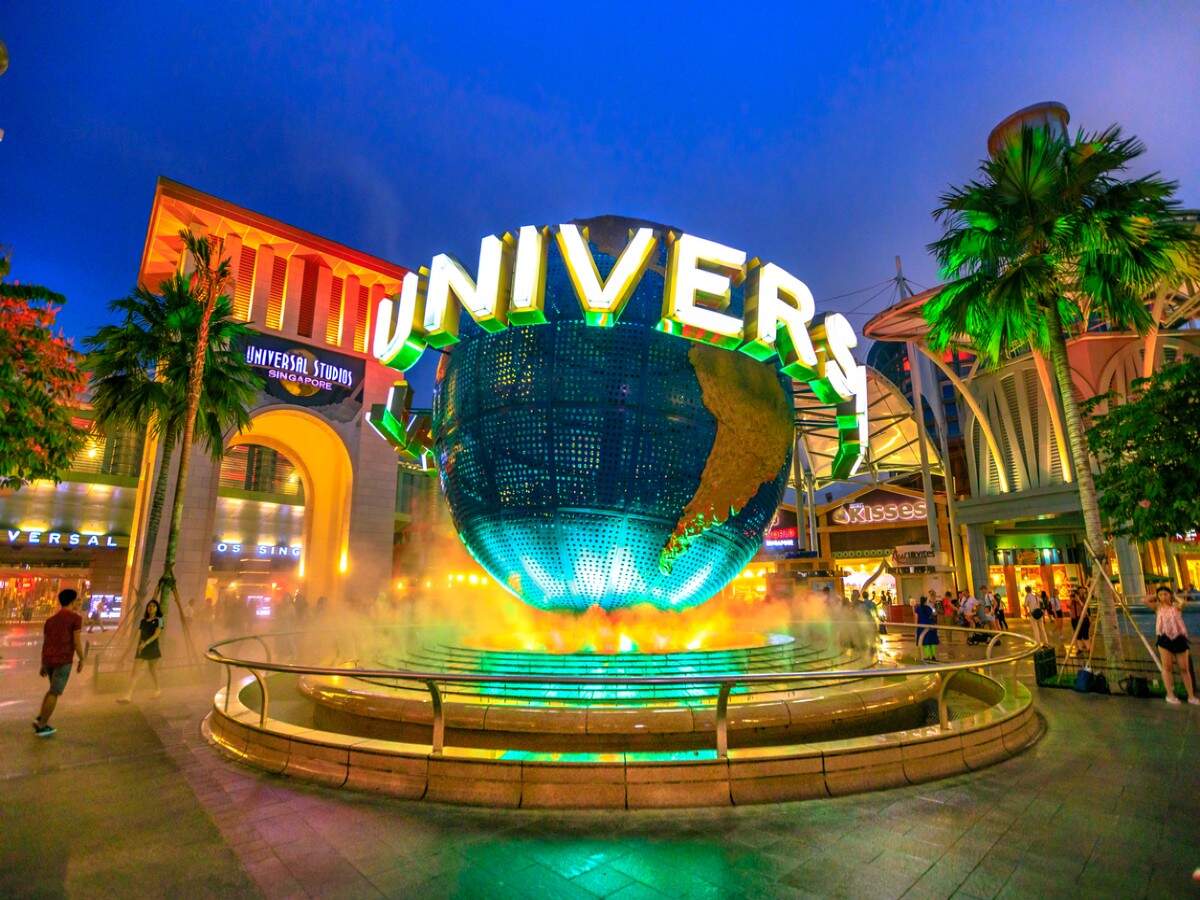 Florida's enchantment as a travel destination has been passed down through the generations. You can't help but be awed by its pristine beaches and incredible wildlife. You'll quickly discover a wild, multicultural, and affordable Florida when you get away from the retirees and golf courses.
From Lake Okeechobee to the renowned Everglades, all of southern Florida's peninsula screams "adventure" to anyone who visits.
There are few roads in the heart of the Everglades that allow visitors to experience the wilderness truly. The "Everglades Alligator Farm" is conveniently located near Everglades City and offers a variety of educational exhibits and boat tours. For those who want to make the most of the sea-based adventures available to them, there is a Shark Valley Visitors Center about 30 miles west of Miami.
There's a wide variety of activities to choose from, including beach relaxation, theme parks, and encounters with fascinating animals. Miami is a fantastic place to spend a few days or even a few nights.
8. Block Island
Few American cities are as proud of their rustic heritage as Block Island. The spectacular sea cliffs of this island village, free of overpowering commercialism, will make you feel as if you've stepped onto the shore of Ireland.
Hike along the glacial outwash plain at Rodman's Hollow during the summer months. The tourist hordes thin out in the fall and winter, leaving calm, uninhabited beaches as far as the eye can see. Block Island is one of the few spots on the East Coast where you can find such untouched beauty, making it a must-see destination.
There is so much to see and do in the United States that deciding what to see and do on your trip can be challenging. Is it better to go to Savannah or New York City? Do you wish to go to a major metropolis at all?
Amusement parks may be more your style. If any of those type of questions appeal to you, you should consider visiting the east coast, which offers a considerably wider range of activities.