We are, hopefully, nearing the end of the pandemic and what better than a beach getaway as travel restrictions ease. Here's our handpicked list of India's 10 best beaches, measured on a number of parameters, including cleanliness, ease of travel, water activities and more.
Radhanagar Beach, Havelock Island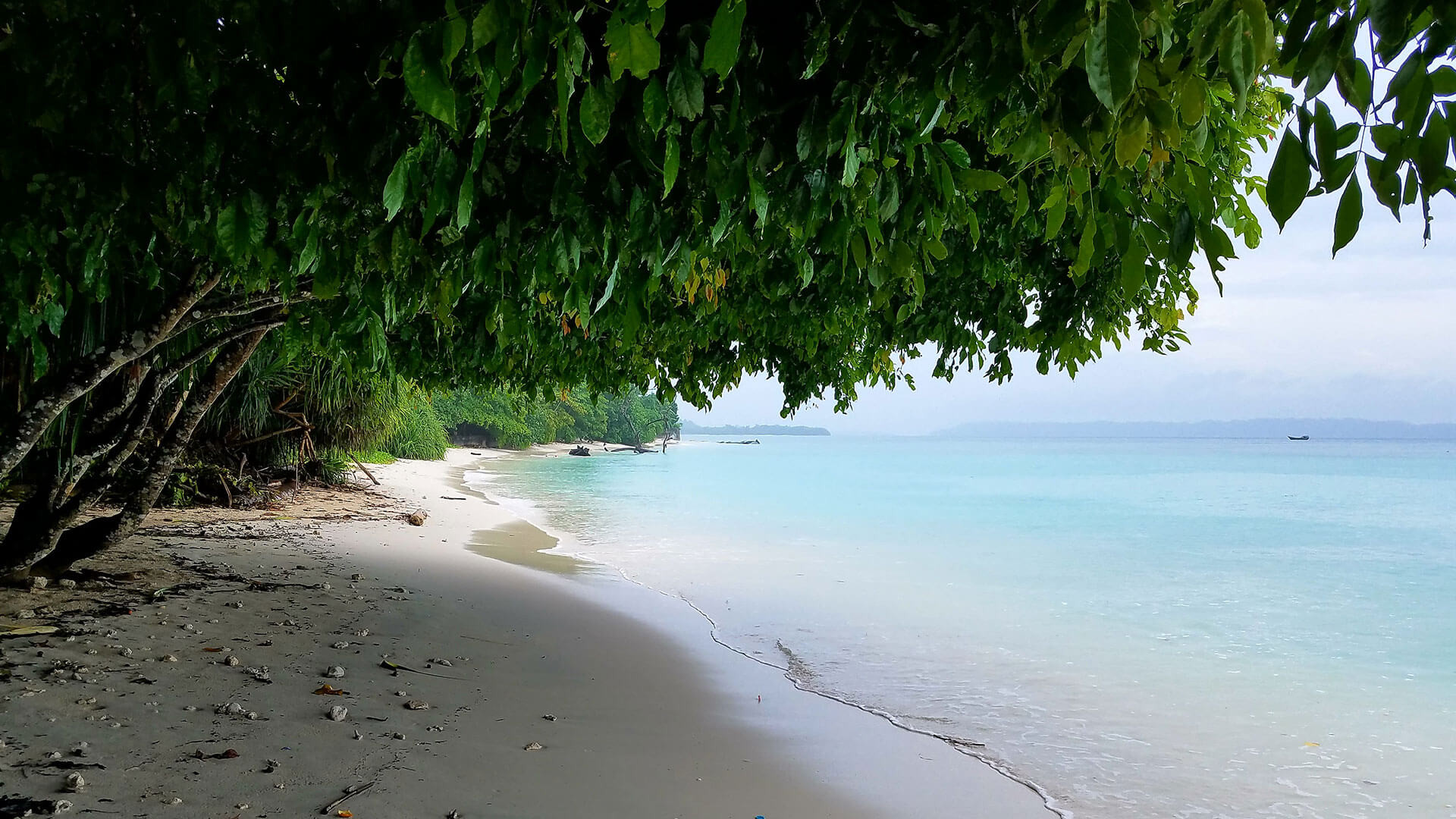 It's undoubtedly one of the most tranquil beaches in the Andamans. The turquoise waters, fine white sand are the hallmark of this breathtaking beach, and is visited by people from far and near. When you are done spending some quality time at peace, you can also head to indulge in some of the exciting water sports.
Marari Beach, Kerala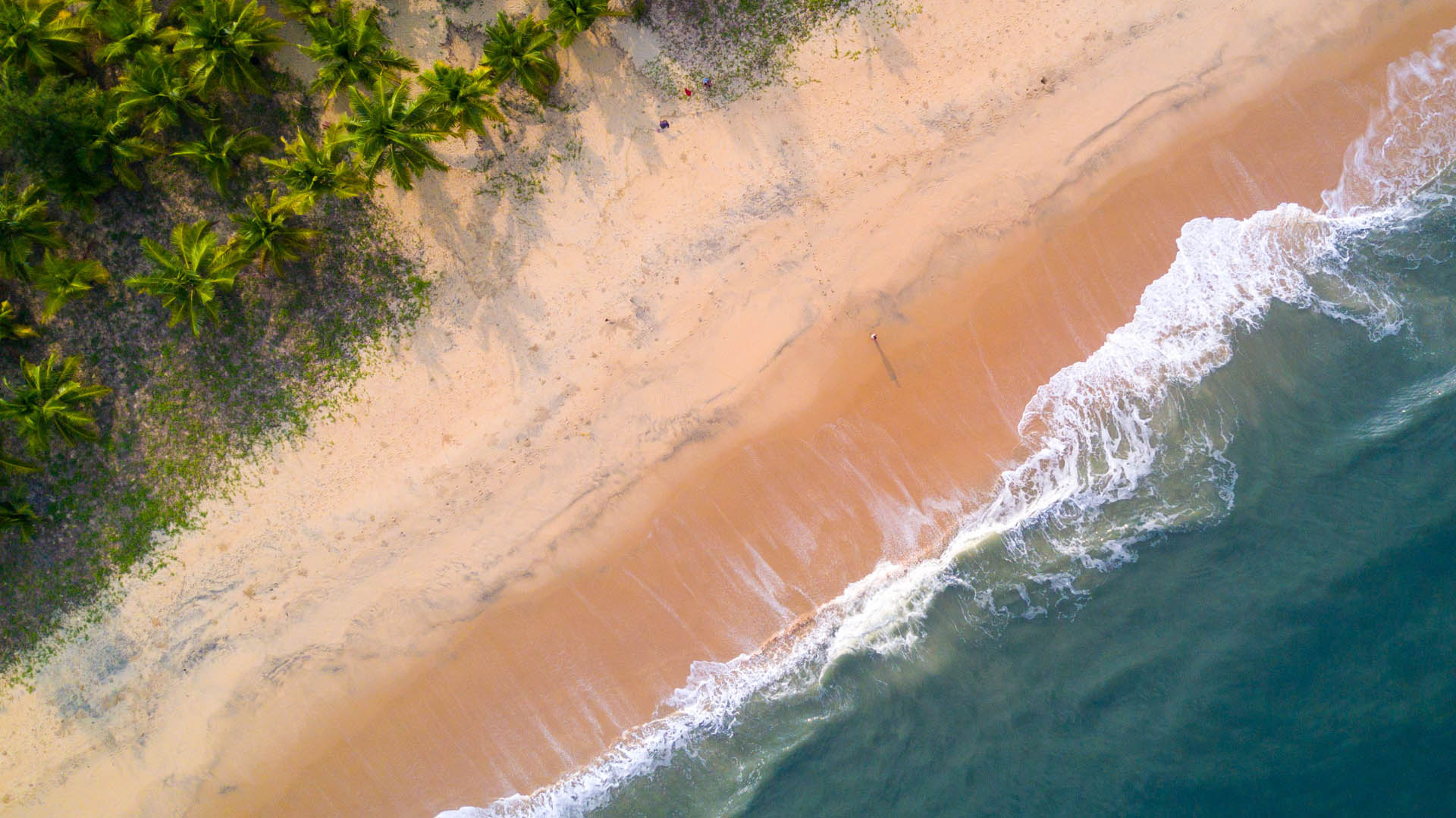 The little-known Marari Beach is not very far from Alleppey, and is ideal for those wishing to explore Kerala backwaters along with its many beaches. Surrounded by swaying palm trees and golden sands, this beach is great for water skiing, surfing, parasailing and fishing.
Arambol Beach, Goa
As you approach this beach through the winding road that leads through a grove of cashew trees, you get that distinct bohemian feel. Serene and beautiful, this spot makes for an ideal trip for those in search of solitude and wishing to spend time appreciating the exquisiteness of the surroundings.
Puri Beach, Odisha
If you are missing the sun and sand of Goa, but want to be away from the crowd, head to the Puri beach in Odisha. It's not only an intimate and tranquil getaway, but also one of the best Indian beaches, where one can spend languid days by the beach, and enjoy delectable seafood.
Varkala Beach, Kerala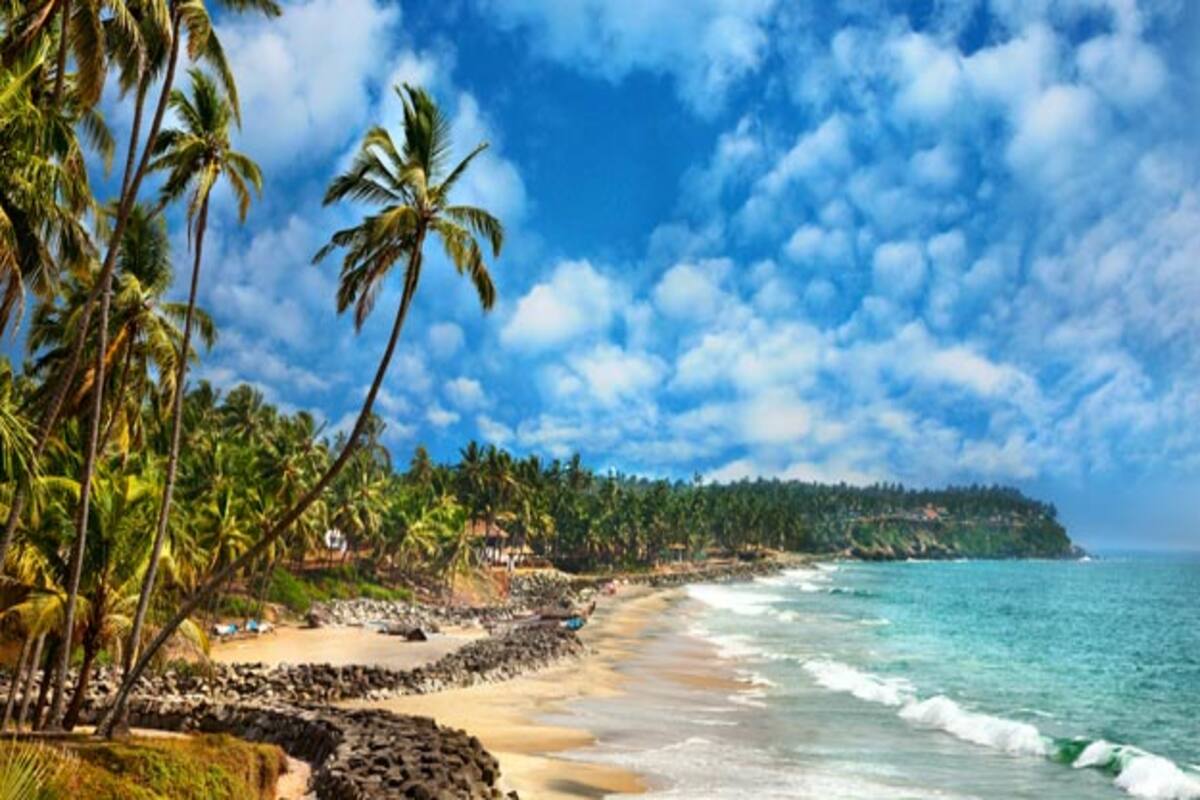 Lying along the edge of stunning cliffs, this beach is a paradise for swimming and sunbathing. Known for offering scenic evening views that extend over the Arabian Sea, just one visit to this spot will not be enough. It is also believed to have curative and medicinal properties, and a dip in its waters is believed to cleanse the body of all impurities.
Kovalam Beach, Thiruvananthapuram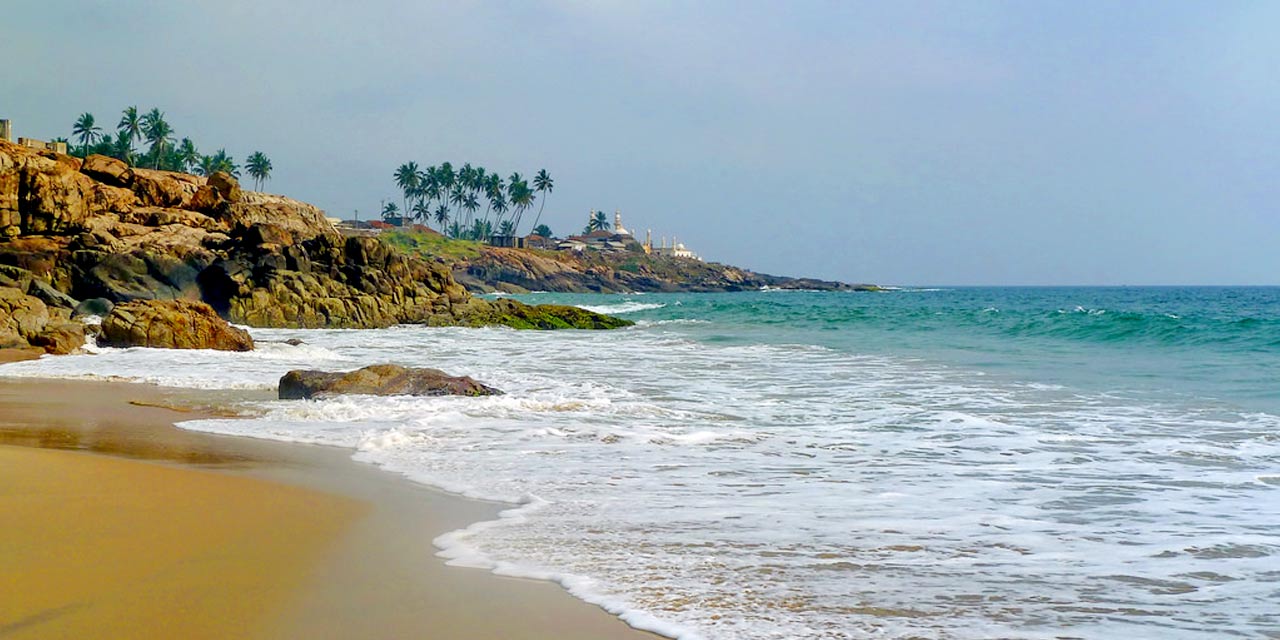 This white sandy beach running alongside the Malabar Coast, is one of Kerala's most popular destinations. The beach is a union of three coves, namely the Lighthouse Beach, Hawa Beach, and the Samudra Beach. Apart from enjoying some quiet time the way you want, you can also engage in some beach activities here.
Om Beach, Gokarna
Do you know why it's called Om Beach? Well, it is because its shape resembles the Sanskrit word, OM. Apart from its religious connection, this spot has some really cool vibes, breathtaking scenery, and is gradually turning into a paradise for hippies. And since it's one of the best beaches in India, you should visit it if you are a beach lover.
Tarkarli Beach, Maharashtra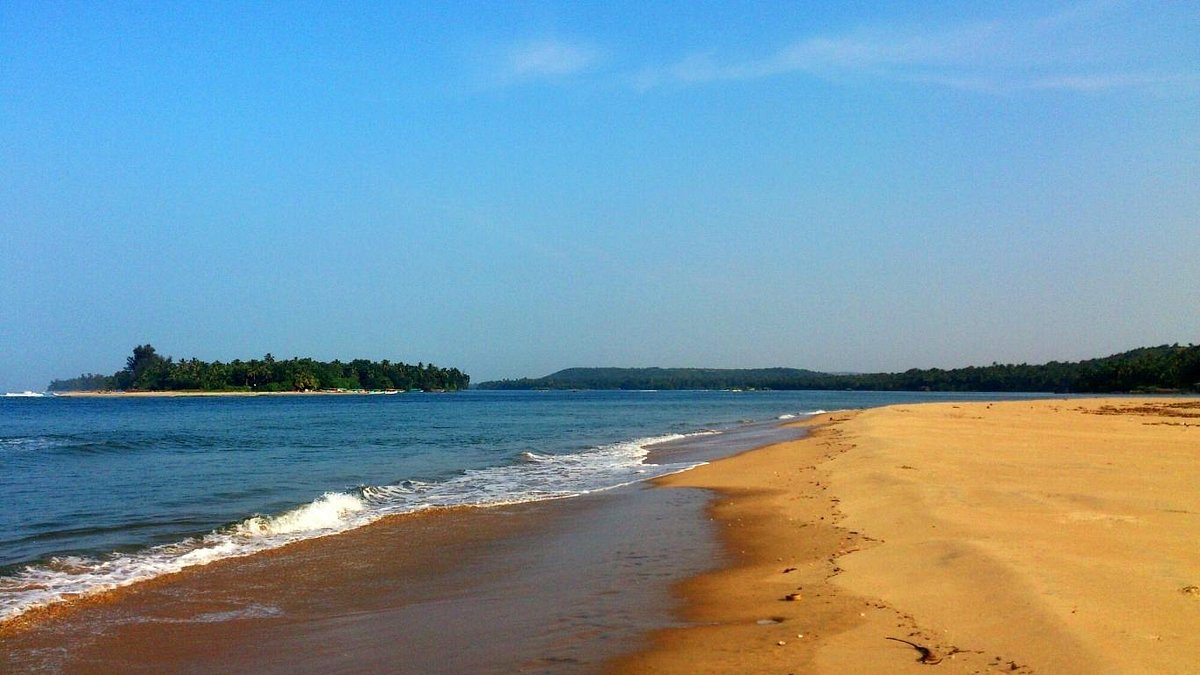 Its pristine clear waters and long coastline makes it an ideal spot for a romantic escape. Located beautifully at the confluence of Arabian Sea and the Karli River, Tarkarli beach is known for its clear waters, where one can see the seabed up to a depth of 20 ft on a fairly sunny day. You need to visit this beach if you are in need of some beach therapy.
Gokarna, Karnataka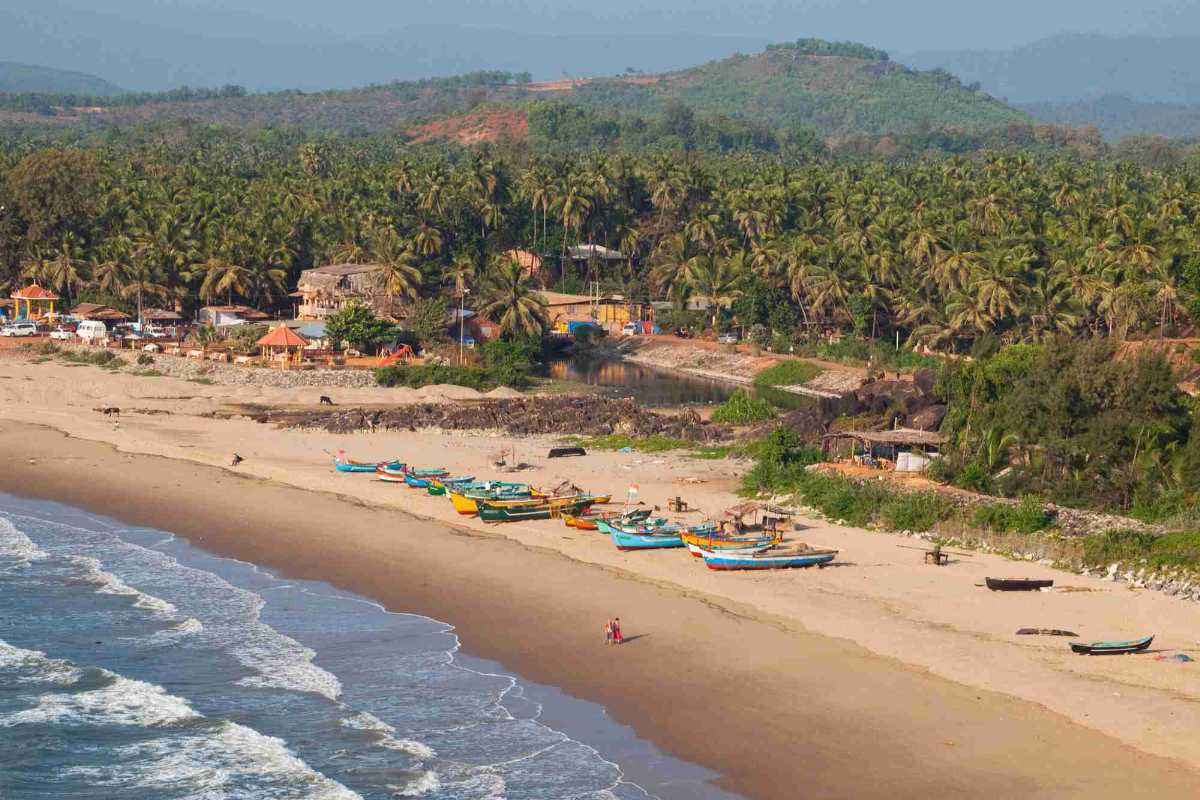 What makes this spot worth a visit is its tranquility and serene atmosphere. A well-known pilgrimage site, this destination offers the perfect blend of divinity and beach fun! So plan a trip to this beach whenever you get the chance, take a dip, enjoy sunbathing and, if you have time, do visit the Uma Maheshwara Temple.
Mahabalipuram Beach, Tamil Nadu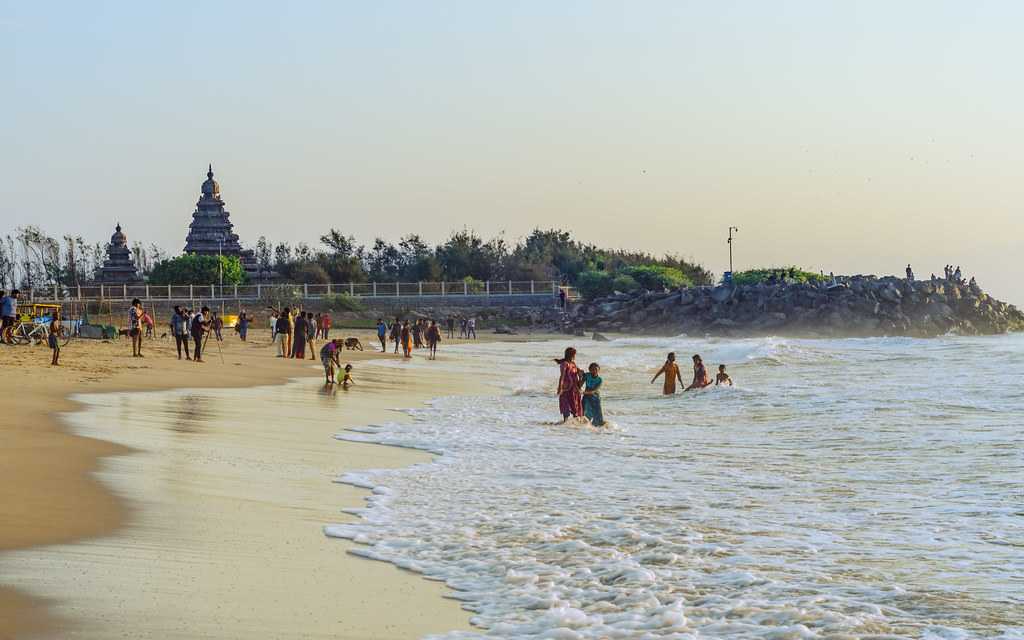 This spectacular beach in Tamil Nadu shored by the Bay of Bengal, is dotted with rock-cut monuments and 8th century Shore Temple on its seashore. It's also one of the ideal places in India for sunbathing, and if you're into swimming and windsurfing, don't miss to head to the shores of the beach, while tossing around with the moving tides.